Mindful Moments
Minimalism Life Weekly Edit
"Internal clutter gets in the way of love; thus, to love ourselves, we must let go of that which is in the way: emotional clutter, psychological clutter, spiritual clutter, mental clutter, existential clutter."
—Joshua Fields Millburn
---
We'd like to invite you to subscribe to and support our Inside Minimalism series, which offers exclusive essays on living simply.
For a limited time only, we are offering you a 30% discount on your first month's subscription.
---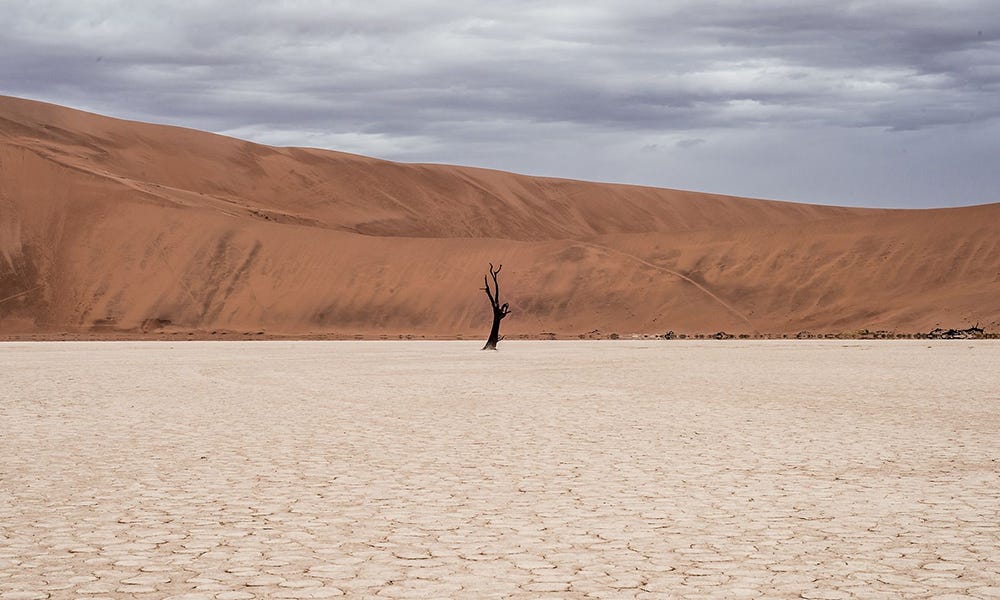 Travel and Minimalism
How time spent traveling in less-fortunate countries can shift your perspective on materialism
By Haley Jones
Travel and minimalism: two words that accurately describe my life of the past year. I have always loved travel; at the age of 18 I moved to Malawi, Africa. I didn't really have any plans, other than meeting up with a friend to stay with her for a few months. Aside from that, not much was planned. At 19, I spent two months in South Sudan. All in all, I have spent close to half a year in different parts of Africa, where I have encountered the very poorest of people.
Do not misunderstand me—I do not pity the African people. Not all of them are poor; many have more money than I do. But even those who are less fortunate have more joy than I can even begin to comprehend. They are satisfied with what they have, appreciate quality time spent with their families, and absolutely have their priorities in line. Seeing this firsthand motivated me to make some life changes. For a while I let the motivation sit in my heart, but never took action to change my lifestyle.
After watching the documentary Minimalism, I took a long, hard look at my life. Not only my life, but my things. I had so many things, I was ashamed at how much I owned. Countless t-shirts, jeans that no longer fit, dresses in the back of my closet that I know I'll never wear. Forget clothes, why does a person need two loofahs in the shower? I don't need five extra toothbrushes. And there's no reason for me to have shoes from years ago that surely do not fit anymore. I was completely disgusted.
Because I have walked through slums, spent days in villages, and sat with street children, I feel guilty for owning so much stuff. I noticed that my African friends who had so little were so filled with joy. They looked at their lives and were satisfied. Yet, I looked at my life that was filled with so much clutter, and felt shame. I looked at my full drawers and stuffed closet and was still dissatisfied.
So, I began to declutter. I sorted through embarrassing piles of clothes, many of which still with their tags. I donated some, but kept most of what I sorted through. I used the excuses, "someday I might need this" and "just in case". For months this was enough for me, until recently, I decided to re-watch that documentary and take another long, hard look at my things. Again, I felt the shame. I thought, I already did this! Yet I still have so much stuff!
So, I did it again, but this time, with intentionality. I took everything—I mean everything—out of my drawers and closets. I created two piles: absolutely love and no longer need. Every item in my 'no longer need' pile was either donated or sold. When I looked at my 'absolutely love' pile, I noticed that it was significantly smaller than the last time I went through this process.
Once I finished, I felt peace. It's amazing what physically decluttering your life can do for your mind. I remembered my friends in South Sudan and I felt their joy. I remembered the priorities of my Malawian friends—time spent with their friends and families. Decluttering has cleared my space and my mind, which has allowed me to be a better friend. I feel that I can give more and be my best self. I have time for what matters most, and the space in my home and heart to act in these priorities.
So, what's the connection between travel and minimalism?
Travel opens your eyes. It gives you a new perspective. You come back and you are changed completely—you don't see things in the same light, you don't react in the same way, rather, you take a genuine look at your life. The same thing happens with minimalism. Decluttering invites you to see your life differently. It creates a better opportunity for you to make time for your friends and family.
If you allow it, it can change your life completely.
---
Living the Dream
How minimalism changed my perspective, my routine, and my dream
By Dianne Salcedo
I am 31 years old. I don't have kids and I'm not married, but I've grown in my job for eight years now, and I would say that I am successful. I love to travel and explore, and recently, I reached a milestone: traveling to 20 countries. But how has minimalism impacted my life?
Minimalism is where I find peace. In my mid-twenties, I was focused on proving to myself and others that I was living the dream—that I wore fancy clothes, had business meetings all day from my office in a high-rise building, and lived in a luxurious apartment furnished with the best brands and a closet the size of my childhood bedroom. I came pretty close to achieving that entire dream, and I was proud.
There is nothing particularly wrong with that dream. However, even with a nice apartment and nice things, I still had a lot of anxiety. When work became stressful, I would go home and feel miserable in my space. I didn't care to socialize with friends, I stopped eating well, and I lost interest in most things. I became depressed. When I finally made the decision to get rid of 90% of my possessions and live a more intentional life, my mental health improved immensely.
Financially, the rewards of leading a minimalist lifestyle are obvious. With intentional spending, there's automatic saving. When I feel that I need to buy a new item for myself, it's much more rewarding because I have been intentional about it. I take pride in my things and I use them often. Minimalism also helped me to better focus on my job and save money while still being able to travel.
My daily routine has changed so that I can be more intentional with my time and space:
I stopped shopping as a leisure activity

I cleared my social media feed and purged apps on my phone

I spent less time focused on brands and trends

I cleared my workspace from all of the clutter

I spent weekends purging my belongings, room by room
Limiting my social media use, clearing inboxes wherever I could, and keeping my living space neat, organized, and clutter-free helped me to eliminate mental clutter as well as the physical. I also began to eat healthier and be more mindful of what I was consuming. I started to prioritize sleep and self-care.
Many young professionals go through the same chapter. The more we share our own experiences, the more we will encourage and inspire others to live more simply and intentionally.
---
A Little More of Less
A few other articles we think you might enjoy…

Redefining Abundance by Karen Quaintmere
Claiming Quiet in a Loud World by Heidi Barr
How to Anchor a Powerful State by Joshua Hook
---
Are any of your friends interested in minimalism or living simply?
If so, please invite them to subscribe.
---
Brought to You By